Save up to 20% on your shipping costs and do more in just 2 simple steps.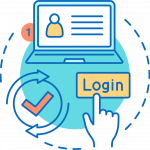 Create a LateShipment.com account.
Add your shipping carrier credentials.
We take it from here, while you continue to run your business and ship out packages.
We
track
your packages in transit and gather information around 130 data points to give you
real-time visibility
.
Our AI-driven algorithms
cross-reference
data from millions of shipments tracked, to 
predict and alert 
you of potential delivery errors.
We integrate directly with order management systems to
notify
your customers seamlessly with branded order updates.
We
automatically audit
your shipping invoices for 50+ carrier errors to
claim refunds
and save you up to 20% on shipping.
We give you insightful reports to provide visibility into your supply chain and carrier performance, helping you make data-driven decisions.
We certify your business as last-mile experts, helping you communicate your commitment to on-time delivery, on your website, thus encouraging checkout completion.